The Poipoidrom | Le Poïpoïdrome | Das Poipoidrom | A Poipoidrom
Real Space-Time
Poipoidrom No. 1 -
Extension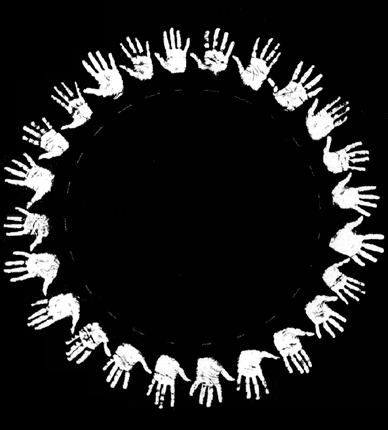 Robert Filliou (F) and Scott Hyde (USA) THE KEY TO ART, 1964

Robert Filliou (F) A Show of Hands, 1964

Robert Filliou (F) Recherche sur l'origine, 1973

Emmett Williams with Robert Filliou: Rosa Spaghetti Handshake 1965 / Spaghetti Sandwich 1971

Les chroniques de Dominique Piteux-Vallin. Décembre 2003.
"Robert Filliou, Génie sans Talent"
Au Musée d'art moderne de Villeneuve d'Ascq.

Robert Filliou (-) Artwork Images, Exhibitions, Reviews

Robert Filliou - Artworks

Robert Filliou attend, assis, que se lèvent les nuages

Six Fillious
by Robert Filliou, Dieter Roth, George Brecht, bpNichol, Steve McCaffery, and Dick Higgins
8" x 10"; 62 pp; perfect bound. 1978.

PERMANENTE CREATION - LE FILLIOU IDEAL / LE FILLIOU IDEAL / DER IDEALE FILLIOU - POEME INVALIDE

A Filliou Sampler by Robert Filliou (1967, A Great Bear Pamphlet, Something Else Press)

And So on, End So Soon: Done 3 times 1977

THE FILLIOU TAPES FROM POLITICAL TO POETICAL ECONOMY

robert filliou - L'anniversaire de l'art - L' art est permanent

Robert Filliou lighting the cake at Art's 1,000,010th Birthday Celebration, Aachen 1973.
Photo: Neue Galerie, Stadt im alten Kurhaus, Aachen
(scanned from - Robert Filliou: From Political to Poetical Economy,
Morris and Helen Belkin Gallery, Vancouver, 1995, ISBN 0-88865-308-5).

Former Kunstradio Art's Birthday projects: Art is 1,000,043 years old!



1998 | Poipoidrom project | Artpool | search