Ryosuke Cohen
When i was a student in an art college, influenced by the completely new composition of paintings by Cézanne or the brightness of Matisse's canvas, i have depicted the concrete paintings. Then, i was interesed in modern art in 1979, i made up a work in which a figure of a man has a shining bright to use of CDS and radiant diode and a parody like work in 1979, making up the objetive figure, without permission, next to the scandlous figure which has been condemned of threating little of women, and a work in 1983, hanging up the enemy's flag on the stone wall of Osaka Castle my hometown's castle who some 400 years ago defeated the Osaka Castle and then conquered the whole realm, and some other works.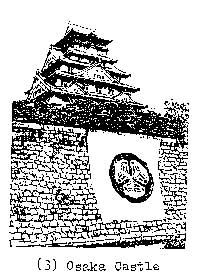 In 1980, gaining acquaintance with a canadian artist, Byron Black, who taught me Video Art in Japanese Art School, I was firstly comming to know the Mail Art and have deeply impressed by the non-formality of it's free representation. Since then , I continue to set about the Mail Art and organize Mail Art show including the Tokyo Metropolitan Museum (1984), Osaka contemporary Art Center, Kyoto City Museum (1985) and many other galleries in Japan.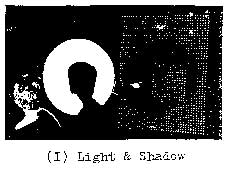 Beyond the one-to-one communication of a letter, Mail Art has expanded the network little as far from A to B, B to C, C to D, D to A, C to A, etc. I sometimes send back a received letter after added some collage to it or composed in it the other mail artist's concept. I named to our way of Mail Art "Brain Cell", because the scheme of the method and the idea is just like a neuron in brain cells which is piled and entwined. I made an appeal to public to subscribe a Mail Art. Now, our Brain Cell has comming up to No. 280 (newest issue at June 1993) from 1 which was issued at June was issued at June 1985. About 3500 of people are participated in our journal . Among them, we can find many children and already deceased artist like Cavellini (Italy), Achim Weigelt (Germany), Michael Scott (England), Rudolph (USA).
Such artists like Dr. Klaus Groh (Germany), Giovanni Strada (Italy), Shmuel (USA), H. Mittendorf (Germany) etc. have joined to us over one hundred times. Of course, Brain Cell will be continued ever since but first of all, we hope that wide range of districts will be covered and great deal of people will take part with the journal.
In the age of Renaissance, we have stablished the method of consideration or the viewpoint without captured by the churches or social rules. In 17th and 18th century, Baroque and Roccoco period, the oil paintings have diffused, mainly in the court, painters depicted the portraits. Such tendency continued about 200 years. After 19th century, various schools which have differents styles or concepts has appeared and insisted on their each berief. But, in these years closed to the end of 20th century, art has become to the monopoly of a minority who keeps the big money or occupies the wide atelier, and authorized and too much comercialized. For all that, anyone can be freely access to the network of Mail Art.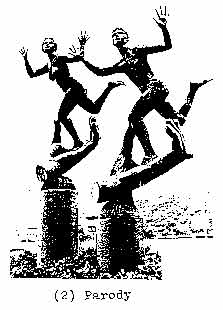 Various materials such as postcards, xerox copy, collage, drawings, computer graphics, show catalogues, photograpies etc, have been mailed us. Among them, there are communications which have been received from people whose face or living environaments we don't know. But we actively feel sympathy with them and make use of stickers or rubber stamps for next communications. Mail Art also produced and feed up the many words including Tourism, Noism, Art Strike, Congress 92, Netland etc.
This means that we actively seek for the relationship with the world and the period, rather than passively being contented with the old constitutions.
Apart from the age of individual genious, such as Da Vinci, Picasso or Duchamp, now we feel pleasent that our mailings change the form taking use of other's materials or we are including in the other's idea throught Mail Art. Sometimes it gets the broad extent far beyond individual imaginations and changes to the unexpected fine results. Mail Art is a parting for 20th century art which has lost the direction.
We have not yet obtained the peaceful world and even now we are confronted with racist, nuclear explosion, civil war, confrontation of nations etc. I think understanding the other party, sharing with them, is the best way to aproach to the peace and, that is the art itself.
http://www.artepostal.org.mx/artistas/brain_cell2.html
---
Ryosuke Cohen - Brain Cell pages (1) (2) (3) (4) (5) envelopes
---
[Mail Art pages] [web-museum] [Artpool] [search]