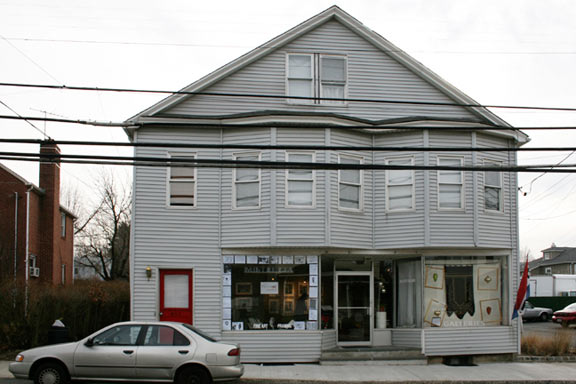 A view of
Mistretta Gallery
window with Don Mistretta, gallery director visible on the inside.
The building is less than a half mile from where Ray lived.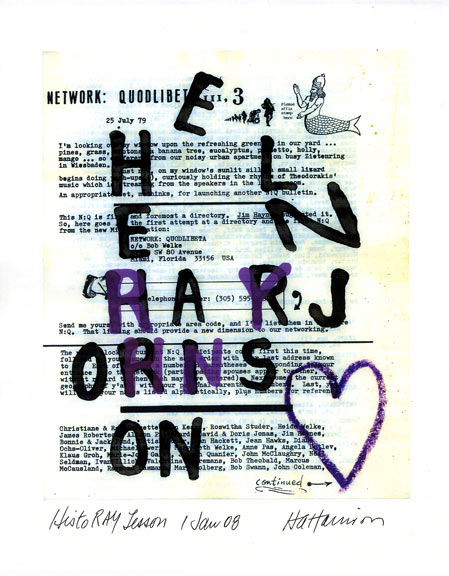 Three images from Helen Harrison a critc and friend of Ray. She used to write for the NY Times and is curator of the Pollock-Krasner House and Study Center. Roy Nicholson is her husband, an Englishman and painter who Ray did many pieces about.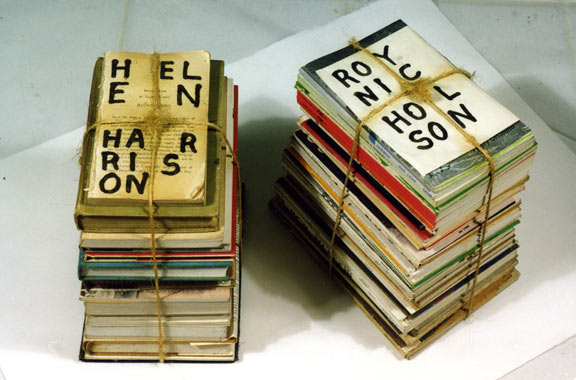 Book sculpture by Ray Johnson (1982/1983). Collection of Edvard Lieber.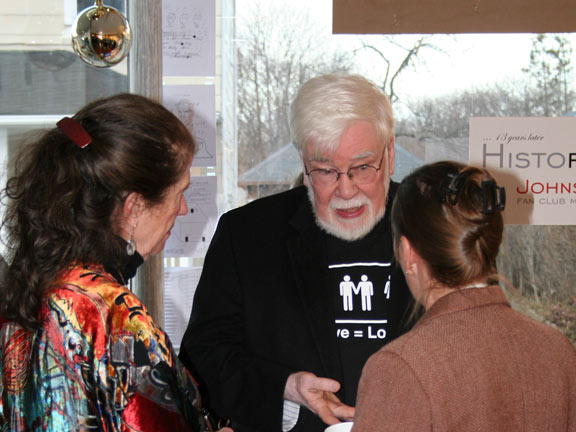 Photos from the HistoRAY opening of Mistretta Gallery. Bill Wilson, Mark Bloch, Nick Maravel, Sticker Dude, Joan Digby, Geri Reichgut and many others came including Katie Seiden,
Helen Harrison and Roy Nicholson, collage artist John Digby, photographers Arthur Leipzig
and Neil Scholl and painter Frank Olt. (Photographs by Chloe Harrison-Ach)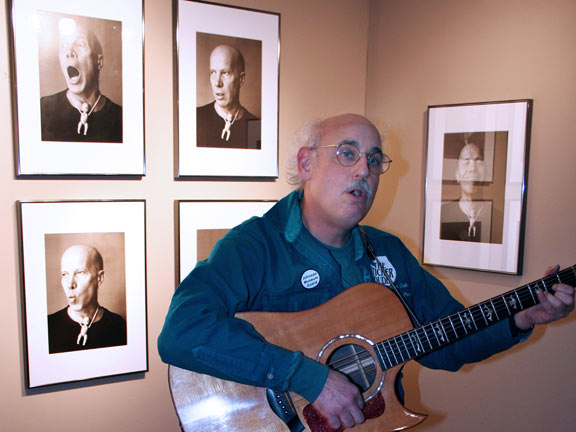 links: Bill Wilson | Mark Bloch | Nick Maravell | Sticker Dude | Joan Digby | Geri Reichgut
Katie Seiden | Helen Harrison | John Digby | Arthur Leipzig | Neil Scholl | Frank Olt