[magyar]
exhibition at the Young Artists' Club of Budapest (01.27.1984.)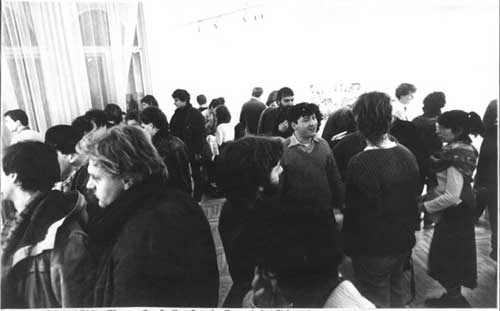 Opened on 27 January 1984. and banned immediately

At the opening the sound montage "Hungary" of the Artpool Radio could be listened to.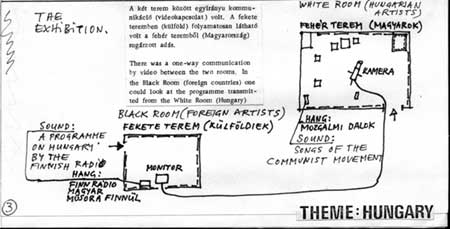 There was a one-way communication by video between the two rooms. In the Black Room (foreign countries) one could look at the programme transmitted from the White Room (Hungary).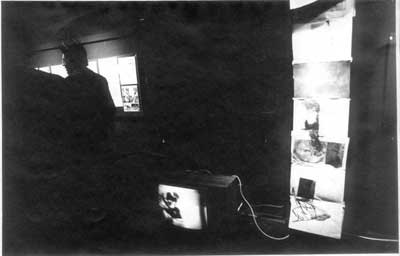 The material exhibited was originally planned to be only published as the "Hungary issue" of the Commonpress Mail Art magazine. The exhibition was a result of the unwaited request from the part of the Young Artists´ Club of Budapest in the Orwellian year , 1984. The "Hungary image" drawn by 110 artists at the age of the "happyest baraque" did not correspond to the taste of the authorities.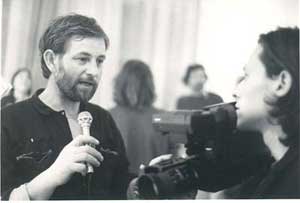 György Galántai and Zoltán Gazsi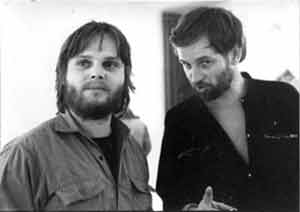 Péter Bokros (Inconnu) and György Galántai
György Galántai, the organizer of the exhibition was under Secret Police control (starting with August 1979). The reports about his activity were collected in the folder nicknamed "Painter" and are now to be found at the History Office´s archives. Here one can found reports about the Hungary Can Be Yours exhibition as well.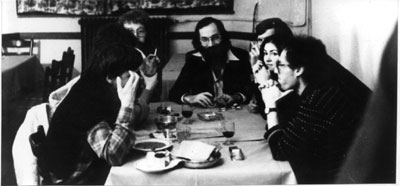 Some art fan members of the political opposition after the opening at the Club´s restaurant
/documentary photos of the exhibition used on this site © Attila Pácser or György Galántai

---