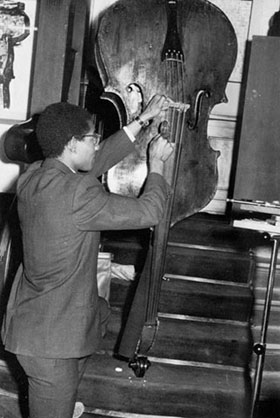 Benjamin Patterson performing
Solo for Double Bass
in Wuppertal, Germany at the
Aprés John Cage Fluxus
concert, June 9th, 1962.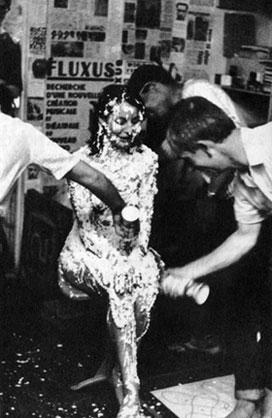 Photograph of
Benjamin Patterson and others performing
his
Licking Piece
,
presumably taken in 1964
at 359 Canal Street, New York City.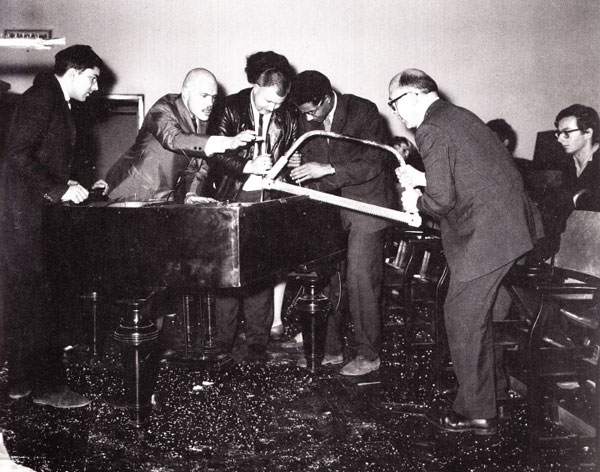 George Maciunas, Dick Higgins, Wolf Vostell, Benjamin Patterson & Emmett Williams
performing Philip Corner's Piano Activities
at Fluxus Internationale Festspiele Neuester Musik, Weisbaden 1962.
Browse by Artist:
PATTERSON, BEN





ben patterson
"early works" compact disc
Ubuweb Sound -
Ben Patterson Tells
Fluxus Stories (From 1962 To 2002)
AsoloFilmFestival XXVI - Ben Patterson -
Tristano e Isotta (video)
Fluxus East -
Flux concert by Ben Patterson (video)
BEL ÉTAGE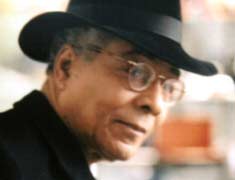 Ben Patterson Tells
Fluxus Stories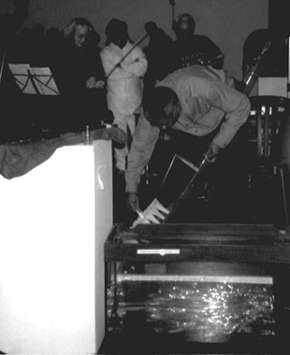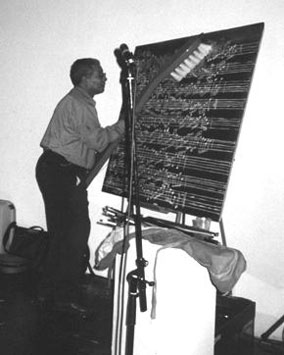 Dental Bach de Ben Patterson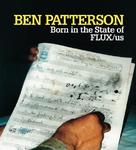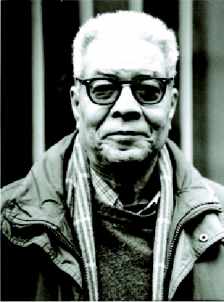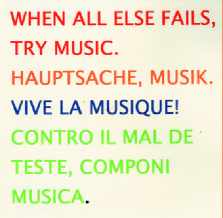 HOW TO BE HAPPY: THE FOUR GREAT LESSONS, 1996
A portfolio of five silkscreen prints, printed with bright fluorescent colors, with images guaranteed to make you happy. Each print measures 28 x 20 inches (71 x 51cm) and was printed on Arches 88 paper in an edition of 35. Fluxus strikes again.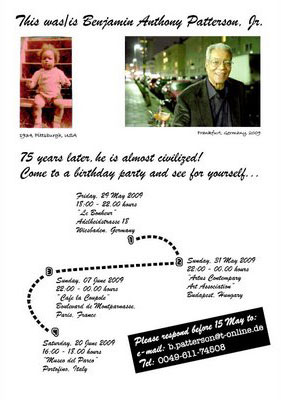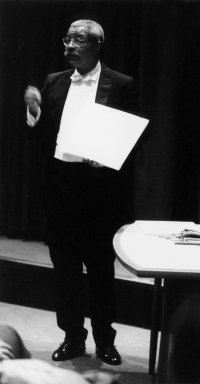 ARTPOOL'S FLUXUS LIBRARY
– Ben Patterson –
ARTPOOL FLUXUS KÖNYVTÁR

1995 | Artpool | Fluxus@Artpool | kereső / search | Fluxus@Artpool | Artpool | 1995