Artpool events - 24 - 26 August 1992 - Artpool Archive


magyar
BUDAPEST SESSION OF THE DECENTRALIZED WORLD WIDE NETWORKER CONGRESS
Electro-graphic visual communication on fax with the participation of 88 artists. Exhibition of the sent and received works and results of the copy-art workshop. The first fax-action and exhibition by Artpool.
From the session a news-letter called Artpool Faxzine was faxed daily to all around the world. The
Networker Post
stamp-sheet got ready and became the starting-point of another project.
A catalogue has been published of the event.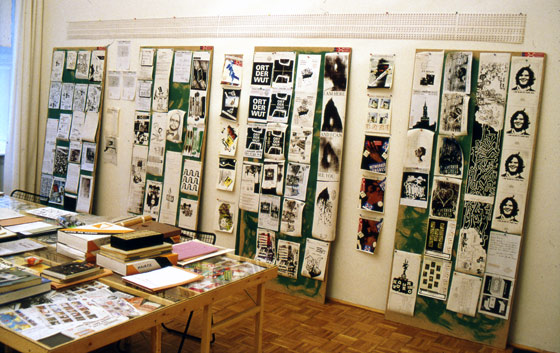 Artpool events - 24 - 26 August 1992 - Artpool Archive

[events from ´92] [new events] [Artpool] [search] [1993]