Artpool events - 20 April 1993 - Kolibri Pince


magyar
FLUX DE BOUCHE

Recital by Jaap BLONK, a Dutch sound performer. Sound works by Antonin Artaud, Tristan Tzara, Hugo Ball, Kurt Schwitters and Jaap Blonk. [invitation]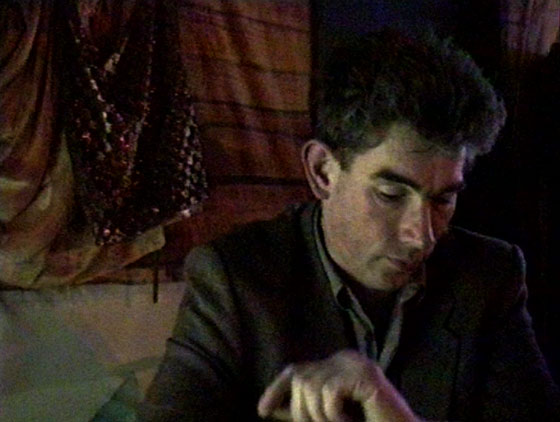 Jaap Blonk – Kolibri Pince, video

I got hold of the text of "Ursonate" in 1979, after I heard it read by Hans Hausdörfer, which made a great impression on me. At the same time the idea occurred to me that this piece had more potential than a mere recital.

I worked on "Ursonate" for years, only stopping for small intervals. I didn't just focus on learning the piece by heart but also on finding an individual "meaning" for every line and every "sentence" since otherwise performing it would have been superficial, empty and meaningless.

First I recited various parts of "Ursonate" in various improbable places: in pastures, railway stations, Amsterdam ZOO, flats, streets and market-halls.

Then I performed the complete version in more plausible surroundings: in cafés, theaters, youth clubs and literary salons. What I experienced was that Schwitters' work still gets through to people even today. I was "gently removed" from the canteen of a Catholic arts academy in Tilburg in the middle of my performance, so I finished it on the school's stairs. In contrast, there were some members of the audiences at other venues who flung their arms around me after the performance.

The current version was made in co-operation with director Paul Jonker; we wielded the performance from Dadaist and Futurist elements and then designed the set and the costumes, adapting them to the four-part structure of the piece.

I also integrated the most recent innovations in the areas of using the voice and vocal improvisation; for example, those of Jerzy Grotowski and David Moss, to mention but two extremes.

By doing so – I believe – I acted in Schwitters' own spirit, even though I deliberately ignored some of his original instructions.

Flux de Bouche (1992, Staalplaat Records)

Ursonate (Kurt Schwitters) 1986 Version

Ursonate (Kurt Schwitters) 2003 Version

Vocalor (1998, Staalplaat Records)

Jaap Blonk – Reading at Kelly Writers House, University of Pennsylvania, 2004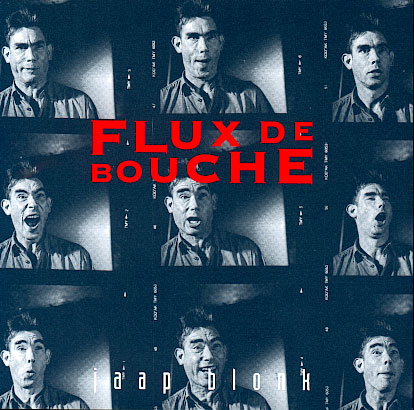 Jaap Blonk – Available Recordings





-Bibliotheque Bajazzo-

messa di voce – tmema – blonk – la barbara

Jaap Blonk performance - installation Messa di Voce

Messa di Voce: "Pitchpaint"

Messa di Voce: "Ripple"

Jaap Blonk Dada Vocal performance for 3Sat TV Show 2003

ADACHI Tomomi + Jaap BLONK duo at Steim Amsterdam

Jaap Blonk - Compilatie van een zaterdagmiddagkrant

Dailymotion - jaap blonk + terry ex – une vidéo Art et Création

Voice and Infrared Sensor Shirt – Tomomi Adachi, Jaap Blonk, Stephanie Pan

Jaap Blonk / Picture Poetry / Képköltészet

Artpool events - 20 April 1993 - Kolibri Pince

[1992] [events from '92] [new events] [Artpool] [search] [1994]