Artpool events - 12 June - 14 August 1992 - Artpool Archive


magyar
During the presentations one could see and listen simultaneously to 5-10 topics presented in different ways, such as exhibit, installation, portfolio, slide-projector, video and sound-show, electronic message display etc. [original invitation]
TEXTS / CONCRETE POETRY, originally exhibited at Balatonboglár, Chapel Studio, 1973, the first exhibition of visual poetry in Hungary) Gáyor-Mauer-Archive`s collection of concrete poetry, works by 48 artists. [original invitation]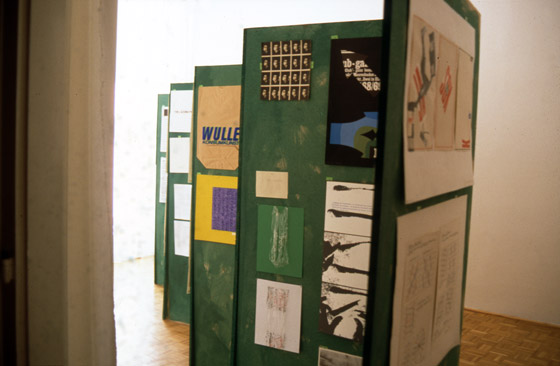 250 MEMORIAL STAMP IMAGES OF 150 HUNGARIAN ARTISTS FROM THE WORLD ART POST COLLECTION - exhibition of the Artistamp Museum (catalogue)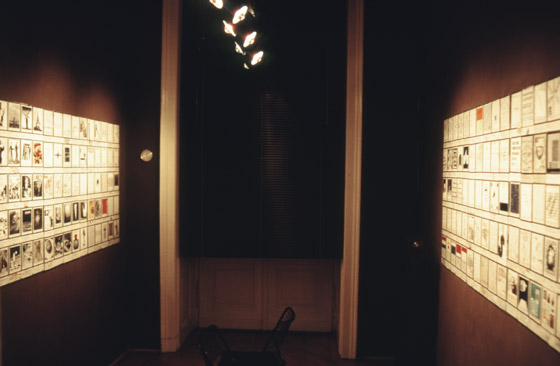 STRANGE PIECES OF ART
Works by 37 artists from the art object collection of Artpool. Artists: M. P. Anker, Sándor Bernáth(y), Péter Bokros, geORg Brett, Tibor Budahelyi, Monty Cantsin, Céjar-Eggemann-Olbrich, C. T. Chew, Buster Cleveland, Mike Dyar, György Galántai, Péter Gravách, Klaus Groh, E. F. Higgins III., Inconnu Group, Inter/ Le Lieu, Gerald Juppiter-Larsen, Béla Kelényi, Kováts AlbArt, Mario Lara, András Lengyel, Géza Perneczky, Péter Prutkay, Demos Ronchi, Rainer Schneewolf, Rod Summers, Zsuzsa Szenes, Enikő Szöllőssy, TDDSZ-ART, Gábor Tóth.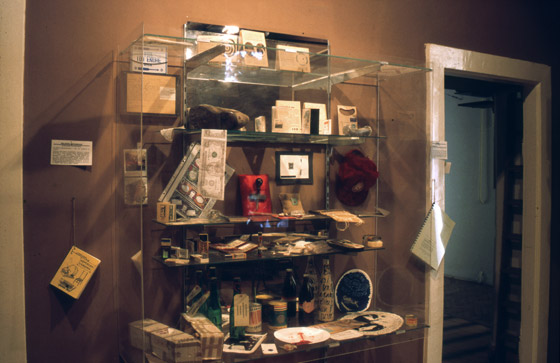 CITY TRANSFORMING IDEAS selection from Artpool's picture postcard collection, works by 22 artists. [original invitation]
Artists: Annibale C. Bianchi, Bizarr, Lucio Cabutti, Giordetta Longo Campagnoli, Alessandro Carlini, Lourdes Castro, Christo, Maria Luisa re Fiorentin, Sol Lewitt, Alex Mlynarcik, Claes Oldenburg, Romano Peli, Bernard Quentin, Rátzia, Martin Schwarz, Paolo Scirpa, Endre Tót, Wolf Vostell, Stefan Wewerka Cuchi White.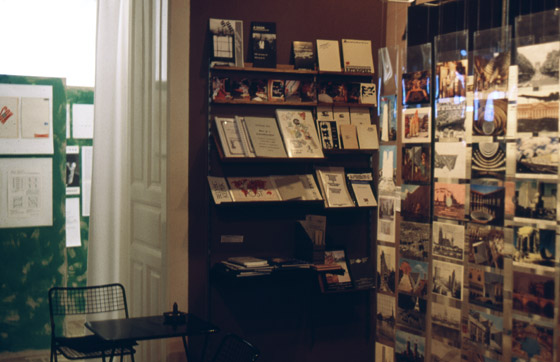 SLIDE BANK (continuous slide-projection):
Art Diary 1973-74 made by Gyula Gulyás, János Gulyás, Dóra Maurer. Works of 28 Hungarian artists.

Stamp Images on Computer. Works by 19 artists. Artists: John Atkin, Vittore Baroni, Mike Bidner, Piermario Ciani, David Cole, Crackerjack Kid, Dogfish, György Galántai, David D. Jarvis, Ginny Lloyd, Serse Luigetti, Georg Mühleck, Jürgen O. Olbrich, Pawel Petasz, Marilyn R. Rosenberg, Achim Schnyder, Rod Summers, TAM/Ruud Jansen, Shelton Wilder.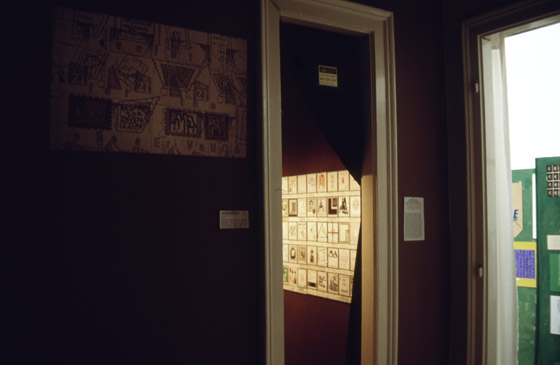 The slide as a medium (1976) Dóra Maurer's collection, works by 17 artists. Róbert Barna, Bertelsman Renata, Robin Crozier, Linda Cristanell, John Cristie, Tamás Diener, Gábor Dobos, Béla Fieber, Ferenc Hann, Tamás Jónás, András Koncz, Kutera, Zoltán Lábas, Dóra Maurer, Pártos, Péter Türk, Péter Vékás. [original invitation]


ELECTRONIC MESSAGE DISPLAY: Fluxus statements. Texts by George BRECHT, John CAGE, Giuseppe CHIARI, Miklós ERDÉLY, Robert FILLIOU, Ken FRIEDMAN, Geoff HENDRICKS, Shigeko KUBOTA, George MACIUNAS, Ben VAUTIER.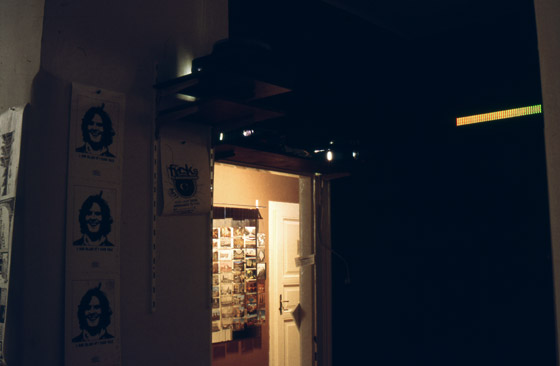 VIDEOFILMS. Aktion Kunst International
International Art Action by Valie Export, Hungarian text by Dóra Maurer.
The Second Festival of Free Expression a film about the event held in Paris, in the American Center in 1965, organised by Jean Jacques Lebel.
Polyphonix 4 festival of sound poetry in Paris, 1982.

SOUND WORKS. Poésie Sonore Internationale International sound poetry publication edited by Henri CHOPIN

Artpool events - 12 June - 14 August 1992 - Artpool Archive

[events from ´92] [new events] [Artpool] [search] [1993]