Artpool events - 18 September - 4 December 1992 - Artpool Archive


magyar
During the presentations one could see and listen simultaneously to 5-10 topics presented in different ways, such as exhibit, installation, portfolio, slide-projector, video and sound-show, electronic message display etc. [invitation]
SUBJECT MATTER: THE NETWORK

STAMP-SHEETS by the Network 1976-1992. Exhibition of collective stamp works by 500 artists from the Artistamp Museum´s collection. [invitation]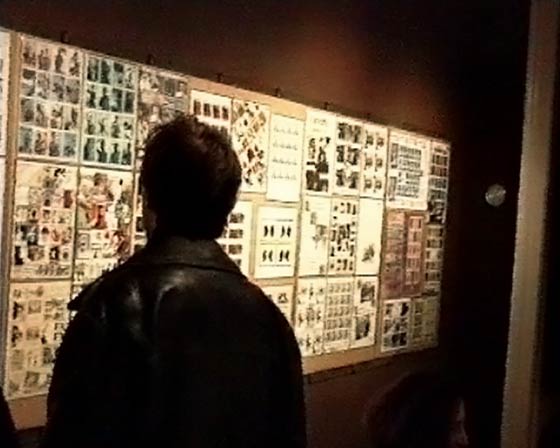 Artists: Ed. Varney & M. de Courcy (CDN) - Al Souza (USA) - Guy Shraenen (B) - Banana, Anna/ International Art Post (CDN) - Peter Below (D) - Peter Küstermann (D) - Wulle Konsumkunst (D) - Vittore Baroni (I) – Ryosuke Cohen (J) - H. R. Fricker (CH) – GeORge brett (USA) - buZ blurr / Russell Butler (USA) - Buster Cleveland (USA) - Crackerjack Kid/ Welch, Chuck (USA) - Creative Thing (USA) - Dogfish (USA) - John Held Jr. (USA) - E. F. Higgins III. (USA)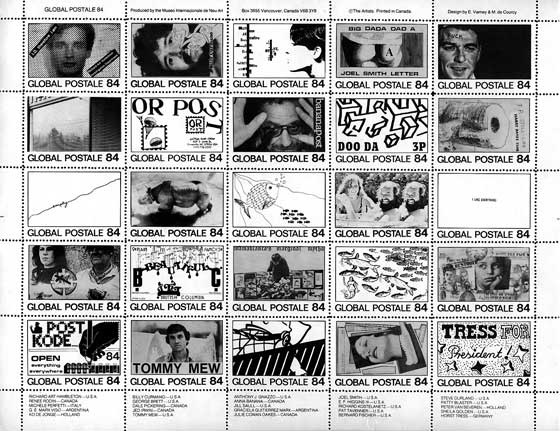 TWO NETWORK MAGAZINES The COMMONPRESS (1977-1984) edited by Pawel Petasz (Poland) is one pole of the genre. The DOC(K)S (1976-1987), edited and published by Julien Blaine (France) is located on the other pole. Issue 51 of COMMONPRESS was published by Artpool, and its title was Hungary.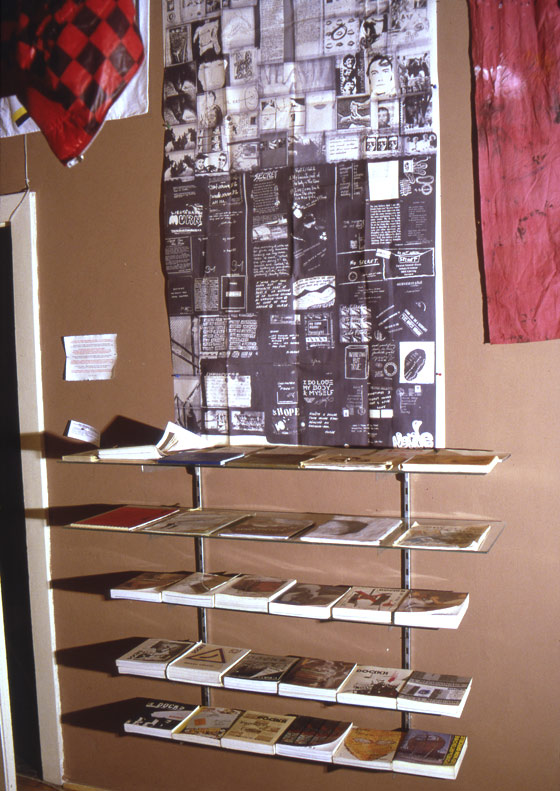 ART UMBRELLAS ON POSTCARDS Selection from the Artpool project of 1981 (APS no.8).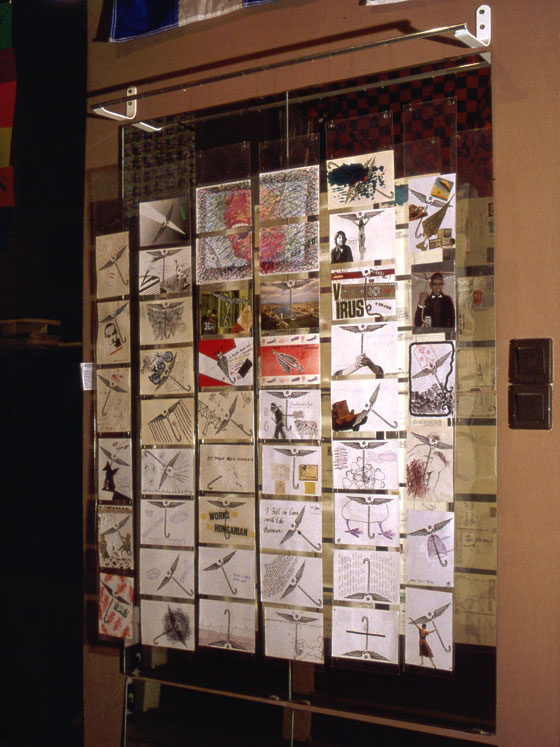 DECENTRALIZED WORLD WIDE NETWORKER CONGRESS - BUDAPEST SESSION, 24-26 August 1992
Exhibition of works done during the event or received by fax. (more)

SLIDE BANK (continuous slide-projection)
presentation of three network ideas such as:

CLOUD MUSEUM (1982-1985), project by András Lengyel with 30 participants

BUDA RAY UNIVERSITY. (1982-1988), Ray Johnson's first letter,Artpool project with 76 participants.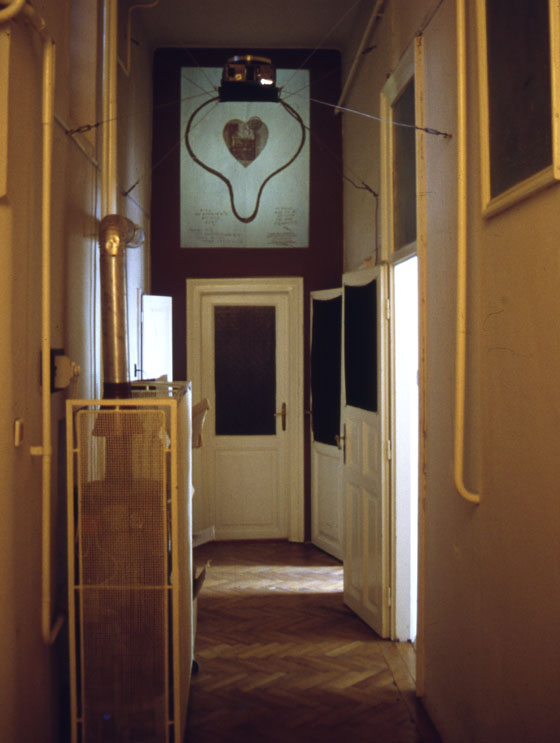 NEWKAPOLCS GALLERY 1992 The Audiovisual and Electronic Child Being-Together project by Artpool, collective works, selections.


NETWORK SOUND WORKS (1980-1992) Sound works sent by mail by 59 participants. [see also: soundtrack of stamp film]

VIDEO SHOW: INFERMENTAL NO. III., international video magazine, founded by Gábor Bódy

ELECTRONIC MESSAGE DISPLAY: Hungarian sayings in the spirit of Fluxus

Artpool events - 18 September - 4 December 1992 - Artpool Archive

[events from ´92] [new events] [Artpool] [search] [1993]