Exhibition-event in the Area 51
Data, as information, makes knowledge possible, and as a result of knowledge, first intuition and then wisdom will make all conspiracy theories impossible. Following the pattern of nature's workings, in a knowledge-based society the future beginnings can manifest consciously through our perception of coincidences. In the holarchical network of knowledge, "artistic" products come into being through holonic collaboration. Hence, art might find an answer to the meaning of human life.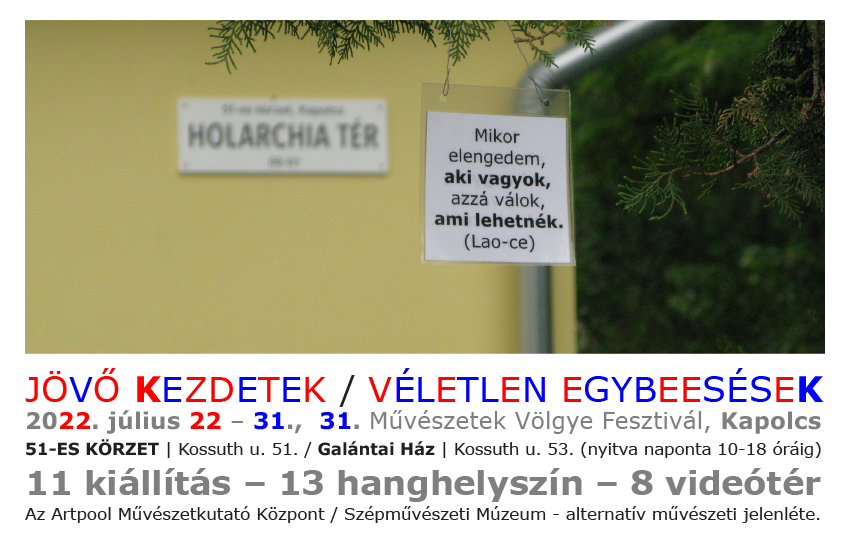 Exhibition-event in the Galántai House
FUTURE BEGINNINGS / COINCIDENCES | NOW
Mail Art Wave 2022: a global, non-profit experiment with support from DodoDada, the E.O.N. (Ethereal Open Network) archive and numerous other independent entities (individuals and associations) seeking to satisfy the need for a universally accessible and sustainable art based on free exchange and a commitment to the collective good by organising meetings, exhibition projects, conferences and mutual collaborations.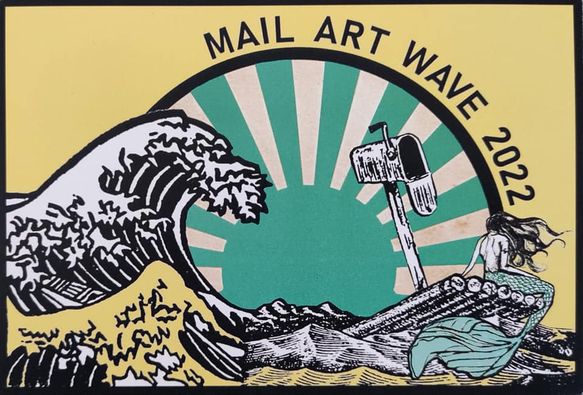 Curator: György Galántai | Sponsor: Artpool Foundation
On view:
22 - 31 July 2022, every day from 10 AM to 6 PM