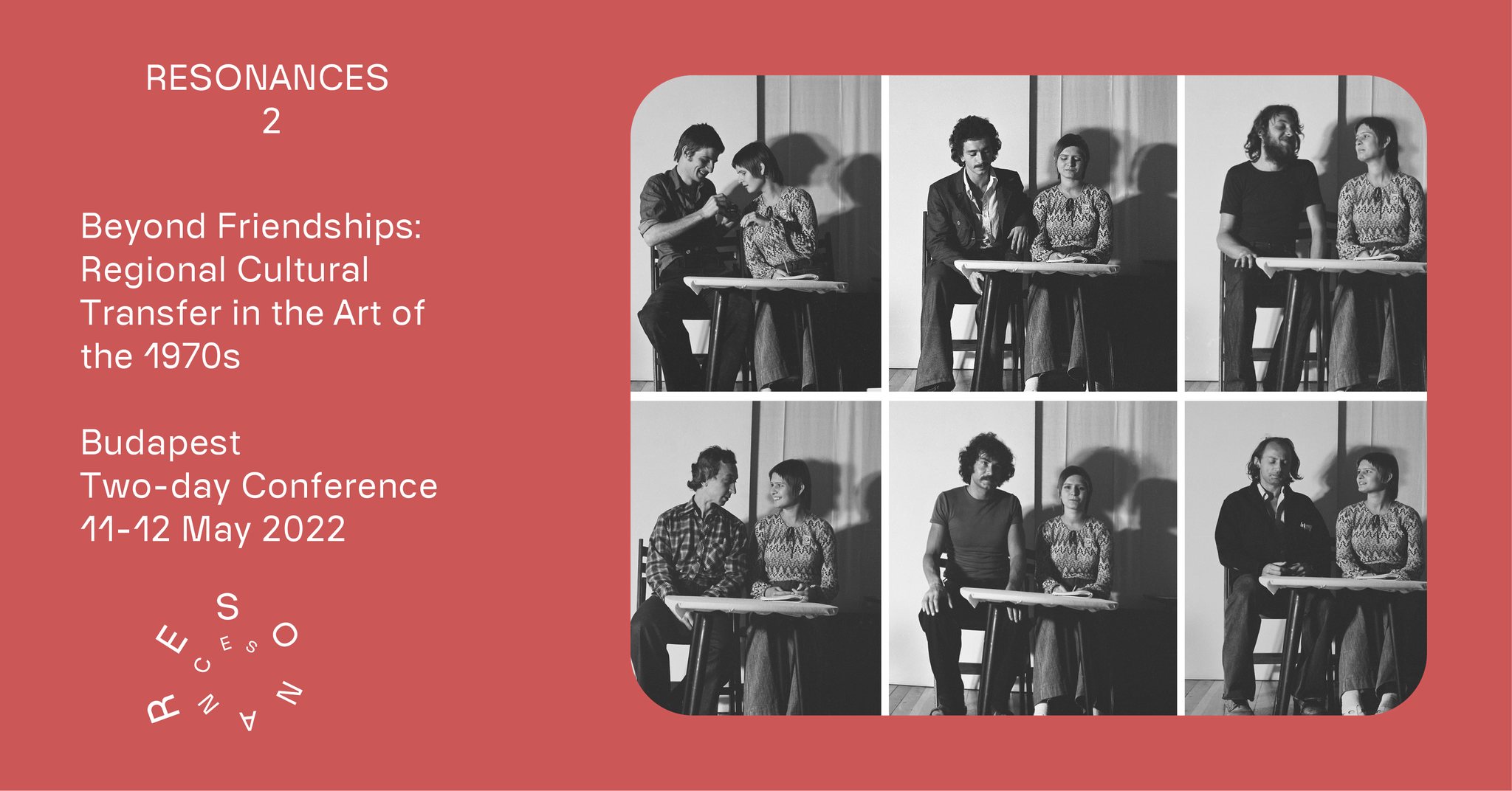 The program of the second event of our Resonances cooperation is now available on the project's website. The two-day conference convened by Zsuzsa László and Emese Kürti (Central European Research Institute for Art History - Artpool Art Research Center, Budapest) will investigate the concept of cultural transfer and its relevance to the transnational art histories of Central-East Europe in the 1970s. The program is composed of the following five sections: Theories of Translation and Transfer; Interpersonal Friendships and Dialogues; Hubs of Transfer; Agents, Vectors, Mediators; and Institutions of Friendship.
The conference is dedicated to the memory and work of László Beke.
Welcome and introduction: Dávid Fehér, director of the Central European Research Institute for Art History (KEMKI)
Speakers: Zuzana Bartošová, Andrea Bátorová, Boris Buden, Hana Buddeus and Pavlína Morganová, Tomáš Glanc, Daniel Grúň, Emese Kürti, Zsuzsa László, Małgorzata Misniakiewicz, Cristian Nae, Radek Przedpełski, Magdalena Radomska, Alina Șerban, Natalia Słaboń, Jelena Vesić, Aneta Zahradnik and Tomasz Załuski
For more details visit the project's website.