INTEGRAL PRESENT PRACTICES
Past is a form of present; future is the fragrance of present. (
Sándor Weöres
)

ABSURD INTEGRAL

8 March 2014, Budapest – Artpool

The orchestra is still playing, but our knees are already in water.

2014 - the last year of Artpool - ??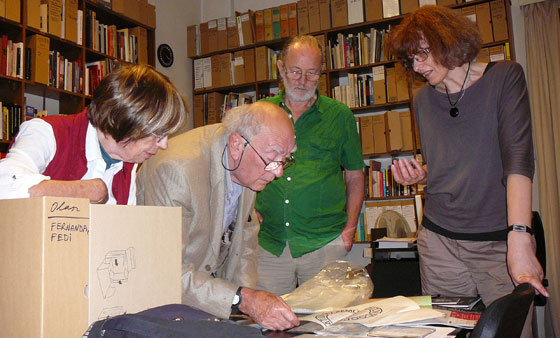 LETTER OF RESEARCHERS FOR ARTPOOL'S SURVIVAL | MEDIA FEEDBACK


19 March, 2014, Berlin - Book Launch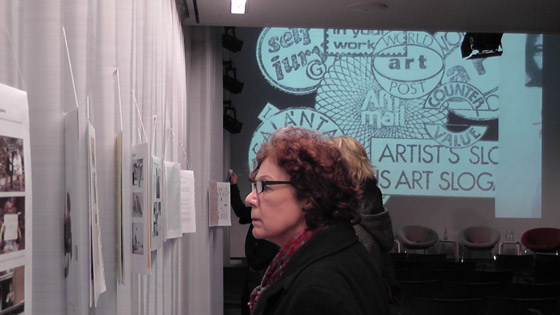 20 March, 2014, Leipzig - Book Fair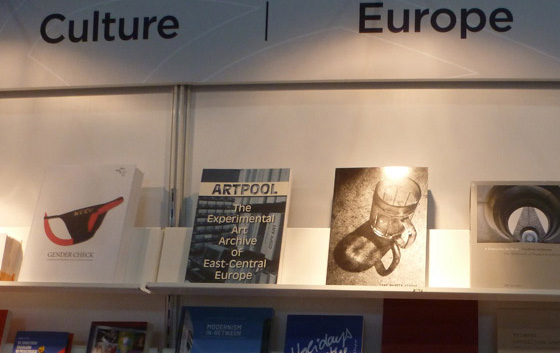 7 May, 2014, Vienna - Book Launch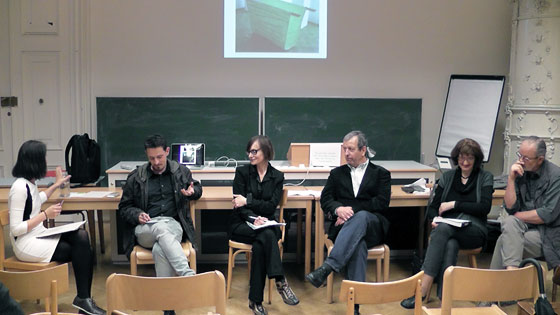 REVIEWS
Hungarian
|
International
-
FEEDBACKS
Hungarian
|
International

LETTER OF RESEARCHERS FOR ARTPOOL'S SURVIVAL | MEDIA FEEDBACK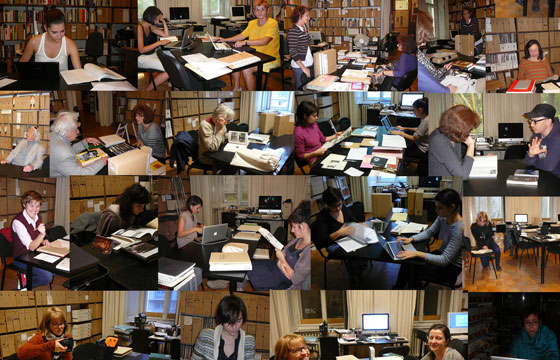 ABSURD INTEGRAL

26-27 May, 2014, Open days at Artpool
Press Coverage: 29 May/strong>, 31 May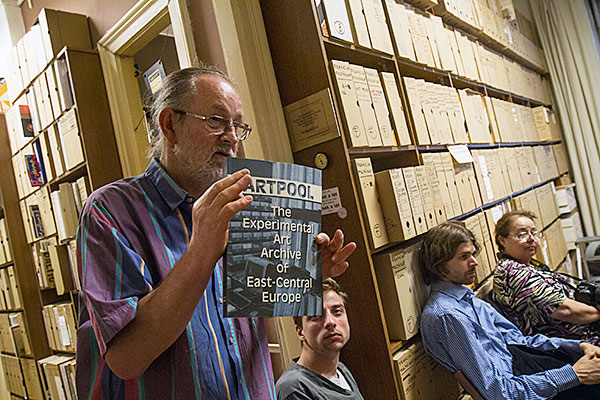 12 June – 28 September, 2014, Budapest - Ludwig Museum
G. A. CAVELLINI 1914-2014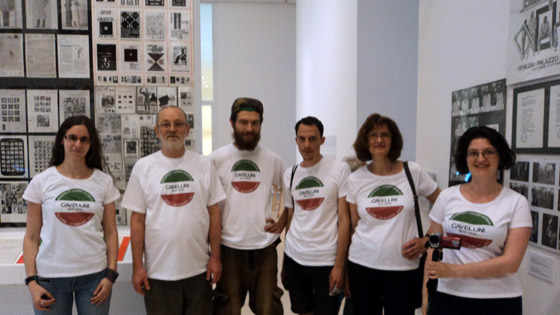 CENTENNIAL CELEBRATION
Vernissage
(
12 June
)
Guided tour
(
20 June
)
Finissage
(
26 September
)

July 25 – August 3, 2014, Kapolcs, Kossuth utca 55. - Galántai house
K55 – AAS (Alternative Art Space) a project of the Artpool Art Research Center
memetic integral
personal holarchy – holonic man – from 6 pm to 8 pm
resurrection of objects
GALLOPING CORONERS CONCERT ON SOUND SCULPTURES OF GYÖRGY GALÁNTAI (1985) AND
WORLD IN MOTION
- INTERACTIVE SOUND SCULPTURE BY GYÖRGY GALÁNTAI (1983/1989)
From the evening till the morning - digital window-exhibition - Tibor Horváth
TRICOLOR INTEGRAL
From 8 p.m. to next day 6 p.m. - portal music
FOLK MUSIC INTEGRAL
Galloping Wonder Stag (
night
) Galloping Life Force (
forenoon
) Galloping Coroners (
afternoon
)
"The real ethnic music is a natural phenomenon,... the result of the formative activity of the unconsciously acting natural force." (Béla Bartók)
WINDOWLITERATURE
HOMELAND-INTEGRAL
poems/texts by Bálint Balassi, György Petri, Sándor Csoóri, László Marsall, Ottó Orbán, István Eörsi, János Lackfi, Lajos Parti Nagy, Péter Demény, István Vörös, Ádám Tábor, István Kemény, Ádám Nádasdy, Béla Markó.
HAPPENING INTEGRAL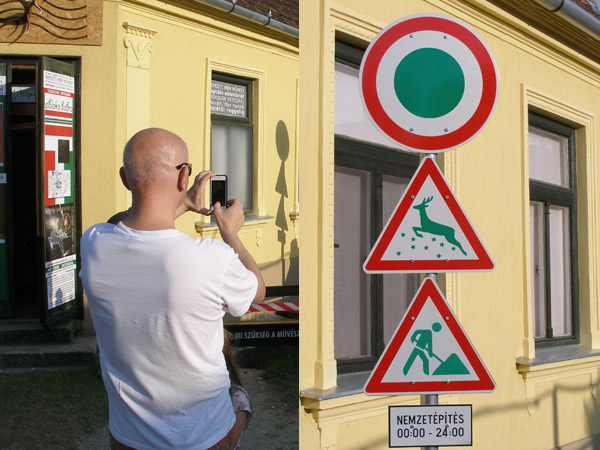 NATION-BUILDING 00:00-24:00
"...If we are in touch with reality, we can go on to see where a theoretical proposition will lead us, and seeing that our reasoning has body, can [let our imagination] soar, without having to fear that the gravitational field of reality will prove too weak for it".
(Quote from Attila József's theoretical writings.)