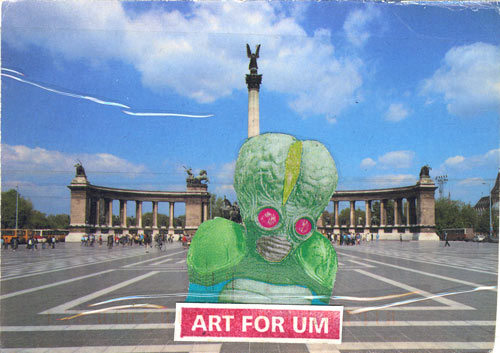 The research seminar series launched by the Leibniz-Institute for the History and Culture of Eastern Europe (GWZO), with joint support from the Terra Foundation for American Art and the Getty Foundation aspires to encourage the study of American art topics through bringing these in meaningful relation to events, developments and debates within the East European art scene of the same period. A major benefit of this framing is that it re-examines national art history (or histories) both from a transnational and interdisciplinary perspective.
Participants of this series of Traveling Seminars led by Dr. Beáta Hock, study the relationships between the American and Eastern European art scenes during the decades of the Cold War and in the years following the end of the ideological division of the world. Their research explores the ways in which American art was produced, internationally circulated, and received in the postwar period, or investigates the channels of intercultural exchange across the Iron Curtain: between the United States and the Soviet Bloc.
The partner and venue for the Budapest seminar is KEMKI
During the seminar, participants will visit the Artpool Art Research Centre and learn about its history, rich in contacts with American artists and collaborative projects, in a discussion with Julia Klaniczay.